A home that's always staged? It might sound like a dream, but it's actually not that hard to achieve. In this guide, we'll walk you through several tips for making your house feel like a model home—no matter the current state of affairs when someone walks in the door. Whether you're selling your home on the Austin real estate market or just want to upgrade the style of your space, these tips will be your guide.


By following these steps and putting in a little extra effort, you'll soon be living in a home that looks like it belongs on the front pages of a luxury home magazine!
Keep clutter to a minimum
Clutter is the number one enemy of a staged home. It makes your property appear smaller and disorganized and can distract from the true beauty of your home. Clutter can impact your home's perceived value and make it difficult for potential buyers to envision the house as theirs.


Declutter often, and keep your home organized so it always looks staged and ready to sell at any moment. Maintaining an organized environment always makes your area feel staged to perfection, even if you don't plan on selling soon.
Invest in quality home fragrances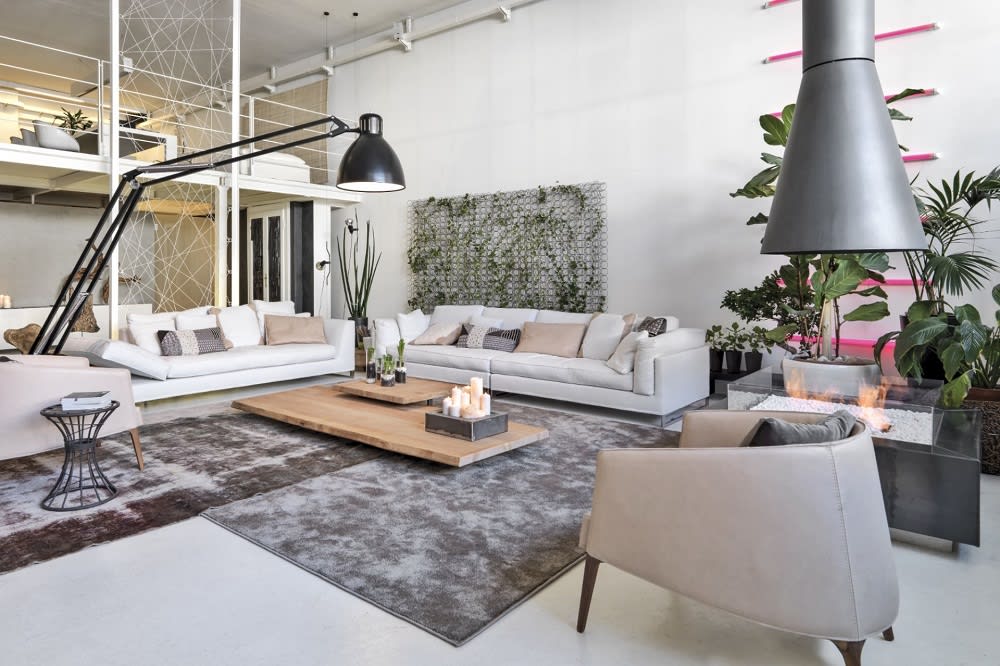 Photo courtesy of Shutterstock
Investing in quality home fragrances is a great way to maintain a home, so it always feels staged.


You may not realize it, but your home's smell can affect how guests perceive the space. A pleasant aroma can make a house seem more welcoming and inviting. At the same time, an unpleasant one can leave buyers feeling uneasy or even repelled.


In addition to simply smelling good, certain scents can also positively affect moods and emotions. So, if you want your house to feel like a place people want to spend time in, invest in some high-quality diffusers and candles!
Use storage effectively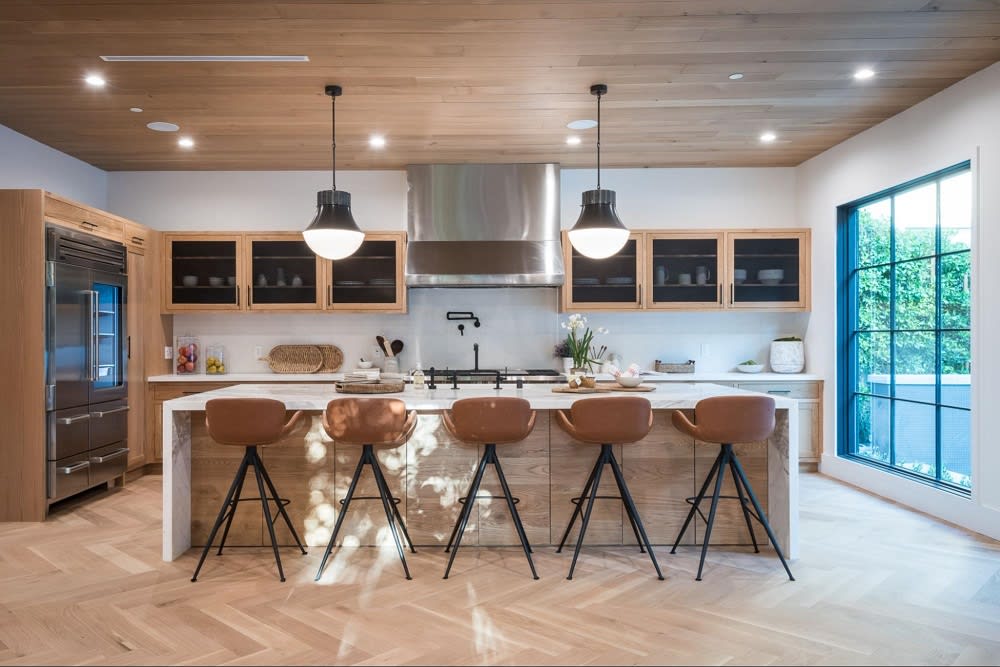 Photo courtesy of Unsplash
You can't be expected to keep up with your home if you don't have a place for everything. That's why having a designated area for all of your belongings is essential. Whether it's an organized kitchen cabinet or a designated shelf in your bedroom, having a place where you can easily put things away will help you maintain a home that looks staged and ready to sell at any moment.


This doesn't necessarily mean having special containers or shelves for everything. Still, if you can get into the habit of putting things back where they belong after you use them, it'll make your life easier when it comes time for an open house, showing, or personal gathering with friends and family.
Use rooms for their intended purpose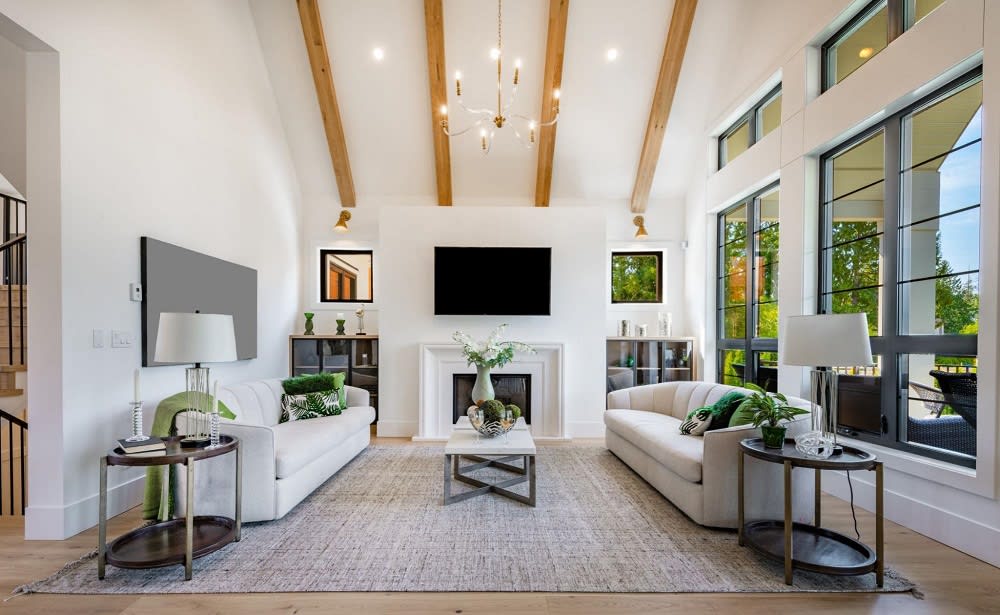 Photo courtesy of Shutterstock
Your house will look more polished and organized if you dedicate each room to its intended purpose. If your living room is piled high with books and magazines, it will look more like the library than somewhere you'd want to curl up for movie night on a rainy day. If your dining room is full of toys and laundry baskets, it will look more like a kid's playroom than a space where people can gather to eat a home-cooked meal.


The goal is to convert rooms back to their original uses. It may seem like a small change, but when potential buyers look at your home, they'll notice how well-used each room is and how much space they'll have to work with if they buy your home.
Maintain curb appeal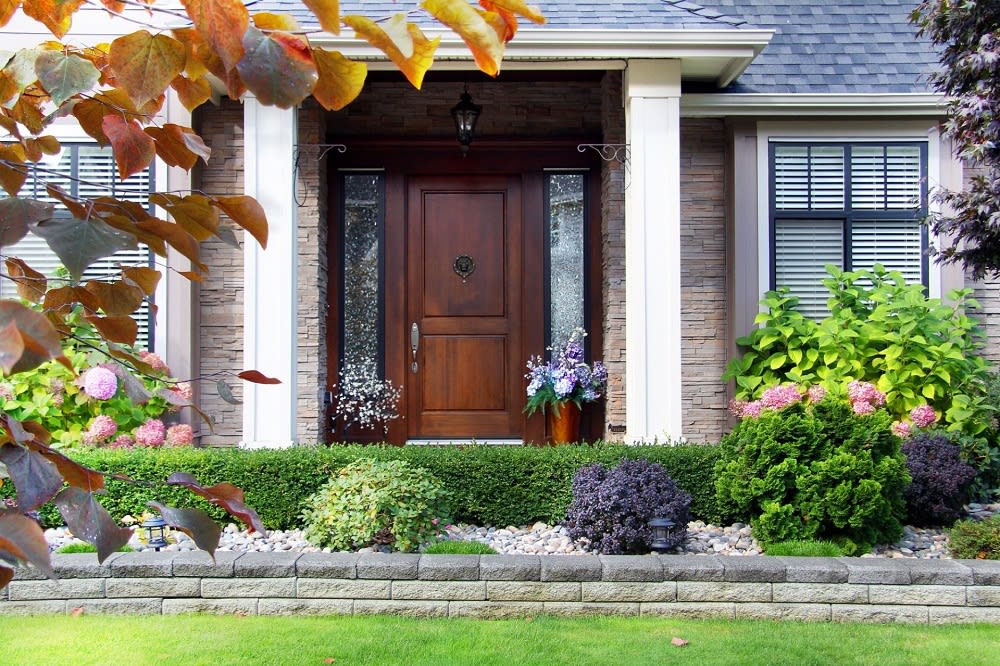 Photo courtesy of Shutterstock
Maintaining curb appeal is one of the most important things you can do to maintain your home's staged appearance. The front yard is the first thing people will see when they pull up to your house. If it's not well-kept, it can make a poor first impression, so be sure to put in some extra effort here.


Keep your yard well-groomed. This means mowing the grass regularly, trimming bushes and trees when needed, cleaning up leaves in the fall, ensuring your flower beds are neat, and making sure all outdoor fixtures are clean and in good repair. And don't forget about the windows. Make sure they're clean and clear of any smudges or fingerprints. Finally, keep an eye out for peeling paint or rusting metals. These things can stand out to potential buyers or anyone who visits.
Accessorize and upgrade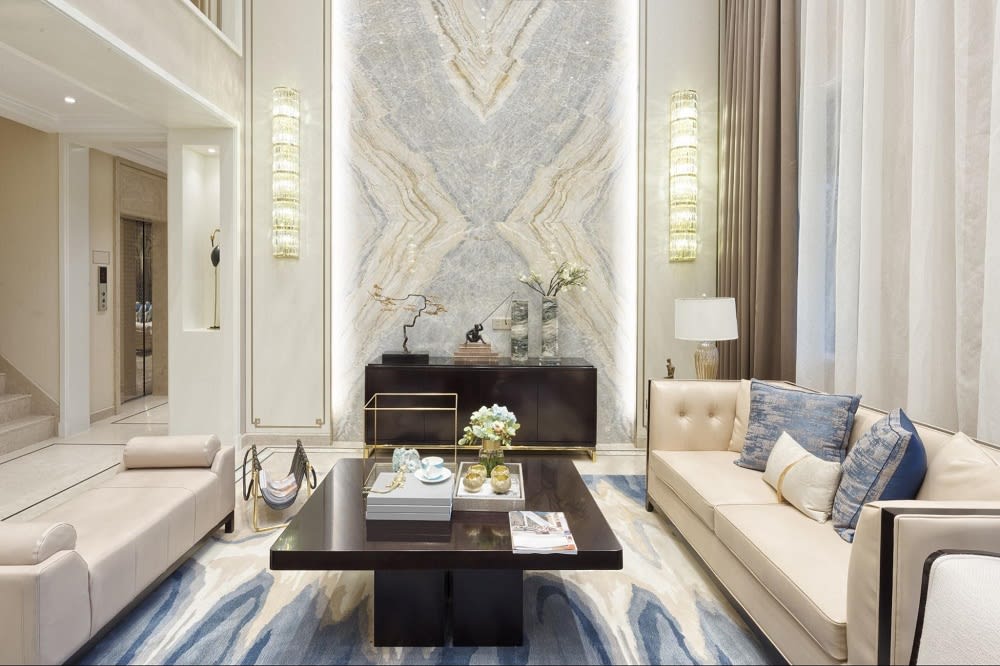 Photo courtesy of Shutterstock
Accessorizing your home is a great way to maintain a house so that it always looks staged. Decorative accessories like vases, candles, and artwork will help keep your home looking fresh and elegant. Add some flowers or plants around the house for an extra touch.


By upgrading the decor, you're making your home look more attractive and inviting and making sure that it doesn't appear outdated. A few simple upgrades to light fixtures and appliances can make all the difference in how your house feels.
Have a regular cleaning schedule
Even if you're not planning on selling anytime soon, having a clean house makes guests feel comfortable and welcome. It also keeps your home healthy and free of allergens. Regular deep cleaning schedules are important in maintaining that staged feel in your home.


If you don't have a cleaning schedule, now is the time to create one. Just make sure you have a plan for when you'll deep-clean your home, and stay consistent.
Don't ignore repairs
Regular repairs are one of the best ways to maintain a home so that it always looks its very best. Even if you're not planning to sell your house anytime soon, you don't want to end up with a leaky roof or broken furnace just because someone ignored the warning signs. To keep your home looking in tip-top shape, schedule annual inspections for all major systems, and be sure to repair any problems immediately.


The Dicker Morin Group is a leading team in the
Austin real estate
market, and we're ready to help you sell your current property and find your next home. Specializing in Austin luxury homes, you can trust us to guide you through the process of making the most of your investment.
Contact
a skilled member of our team today for advice you can count on.
*Header photo courtesy of Unsplash