It's by no means hyperbole to say that you're partaking in something spectacular regardless of where you find yourself in Austin. With an outstanding and eclectic collection of neighborhoods and world-class dining, shopping, and entertainment, it's easy to understand why Austin has become a sought-after destination for those relocating from within and outside of Texas.


Austin is not just for individuals or their families but for high-tech firms such as
Oracle
,
SpaceX
, and
Tesla
, among many others. Don't forget the city is home to the internationally renowned University of Texas at Austin and holds status as the seat of power for one of the most influential states in the country.
Austin offers its residents a dynamic collection of communities. From the vibrant UT's sprawling campus to the historical charm of Hyde Park to the picturesque affluence of Tarrytown, there's much to love about the neighborhoods adjacent to Austin's endlessly expanding downtown. Of course, when your city is the "it" place to live, it places a premium on housing.


It's worth your time to venture west for those seeking adventure, space, and a more pastoral lifestyle beyond Austin's city limits. Beyond the Lake Austin segment of the Colorado River is where the Texas Hill Country officially begins. With its unique proffer of rustic luxury within arm's reach of the country's 10th largest city, the possibilities are hard to ignore. Here, modern convenience blends seamlessly with a tapestry of rolling hills, lakes, rivers, and an abundance of wildlife.


Are you intrigued yet? Explore this extraordinary region in the heart of Texas Hill County with an insider's guide to Austin's western neighborhoods.
Westlake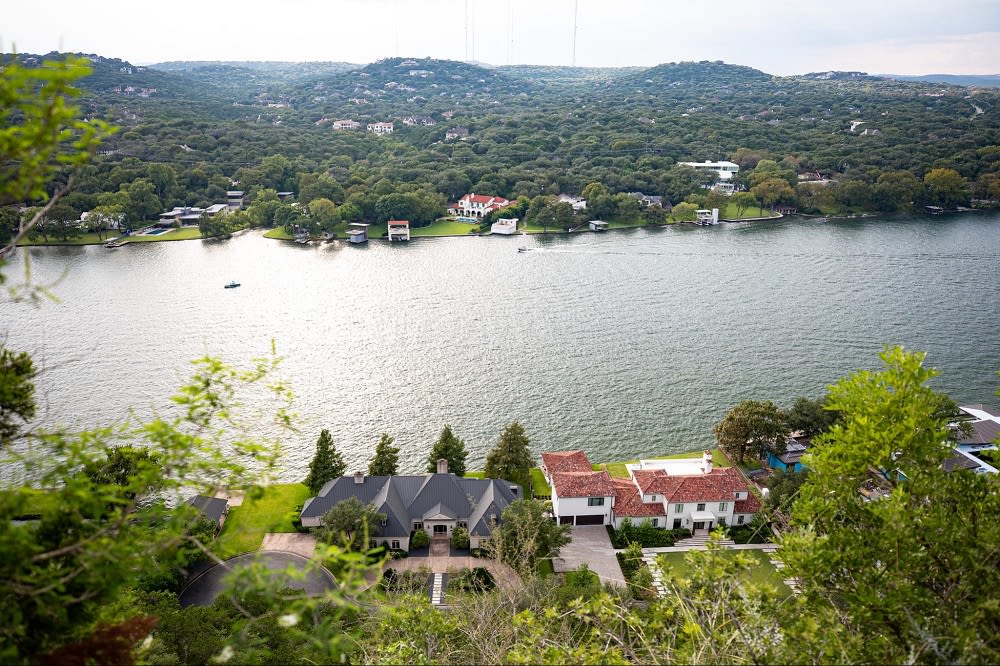 We begin our tour of Austin's western communities with
West Lake Hills
. Known locally as simply Westlake, this incorporated suburb sits just across the Lake Austin segment of the Colorado River, approximately five miles from downtown Austin. The main draw to purchasing a home in Westlake is the extremely high quality of life it offers its residents.
With a strategic location that bridges the gap between Austin's bustling urban neighborhoods and the rolling, rural terrain of the Edwards Plateau, Westlake is genuinely the best of both worlds. Living here gives you direct access to a near-infinite number of activities.


Want to get out and about along the celebrated 6th Street in the heart of the
Live Music Capital of the World
? You're a 20-minute drive away. Even closer is excellent shopping and dining and standout schools for this looking to put down roots.
Prefer to hike and bike your way around Travis County, take in some recreation at one of the city's notable lakes, or hit the links at one of the area's vaunted golf courses? All this lies five to 15 minutes from your Westlake doorstep.


Oh, and what a doorstep it is. Westlake is one of Austin's most exclusive luxury enclaves. Much of Westlake's real estate starts well above the $1 million mark.


New construction can easily top eight-figures. Many homes are crafted as environmental works of art, built directly into the hillside of some of the region's most stunning topography. Others take the grand estate route, featuring large lots, room to roam, and lakeside views. Homes sit underneath a gorgeous green canopy of trees along streets that unfurl like loosely laid strips of ribbon.
Bee Cave
Head 10 miles due west from Westlake, and you'll connect with the vibrant, wonderfully named little burg of
Bee Cave
. Part of an incorporation boom in Travis County in the mid-1980s, Bee Cave, Creedmoor, Lago Vista, and Mustang Ridge were incorporated within three years. Bee Cave is now breaking from its long-held "hidden gem" status into a bonafide relocation destination.
Bee Cave got its name from a nearby colony of Mexican honeybees that occupied a cave along the banks of Barton Creek. The moniker is appropriate as the area in and around the city is a constant hive of activity. The perfect jumping-off point to get out and enjoy the best of Austin, Bee Cave also features some beautiful amenities closer to home.


The city is anchored by a massive, mix-used commercial village that features more than 100 stores, restaurants, and entertainment venues. There's also a weekly farmers market and active events calendar that never misses an opportunity to entertain residents and visitors alike.


Though the parks and development of the commercial district are a boon to the city, the primary draw is Bee Cave's central Travis County location. Less than 30 minutes to Austin, and fewer than 15 minutes to Lake Travis, you can travel from Bee Cave to almost anywhere in the region in less than an hour.


This strategic advantage posits that you can work and play wherever you want in greater Austin. When you return home to Bee Cave (whether it's to the golf-centric Falconhead or the popular Bella and Terra Colinas communities), you're left with plenty of time to enjoy the community and your fabulous Bee Cave home. Calling this charming town home is an idea that grows more popular with each passing day. This is especially true when you consider that in 2000, Bee Cave was home to just over 650 residents. Today, the community boasts a population that is quickly approaching 15,000.
Spanish Oaks
Situated just beyond Bee Cave's southern boundary (you could walk to Bee Cave's City Hall in less than five minutes if you were so inclined),
Spanish Oaks
is one of the Austin area's premier golfing, tennis, and social destinations. For over two decades, the community's mission has been to provide its residents with a safe, active, and luxurious lifestyle. Twenty years on, its community continues to thrive and accomplish its goals daily.
More than a place to live, the team that designed Spanish Oaks made sure it was also a place to play. The 900-acre, 24/7 guard-gated community, includes a multiple-level pool, numerous trails and parks, and the unique Fish Camp. The latter is explicitly designed for kids and parents to bond over their favorite pastime of fishing in a serine, well-stocked lake.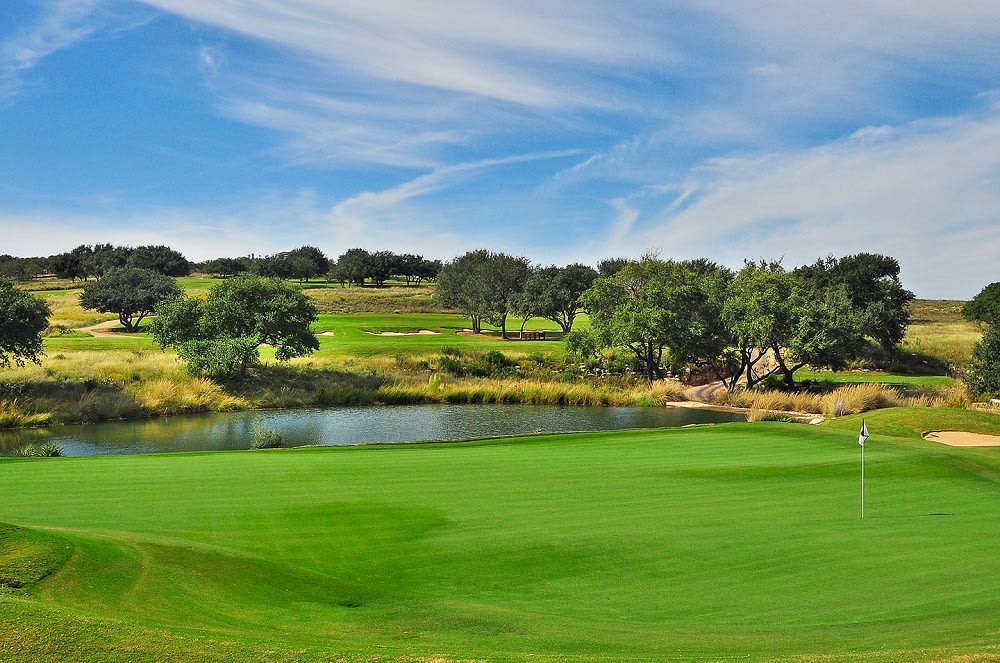 The private, 18-hole Spanish Oaks Golf Club is at the heart of the community. Fun to look at and play, the course's design and construction team were respectful of the natural setting. Rarely did earth require movement, but instead, the existing topography dictated the path of each hole. This was a novel approach that ultimately crafted one of the top layouts in the state.
Then, of course, there are the homes. Residences in Spanish Oaks serve many lifestyles. Options range from 2,500 square foot gems to opulent, 10,000 square foot estates—many sit perched atop hillside lots with magnificent vistas overlooking the Spanish Oaks Golf Course below.


Each neighborhood boasts its own unique architectural aesthetics. The mix of Hill Country, Mediterranean, and Pacific Northwest schools of design infuses the entire Spanish Oaks development with unmistakable character and style — traits challenging to come by in a master-planned community. Spanish Oaks is anything but ordinary.
Lakeway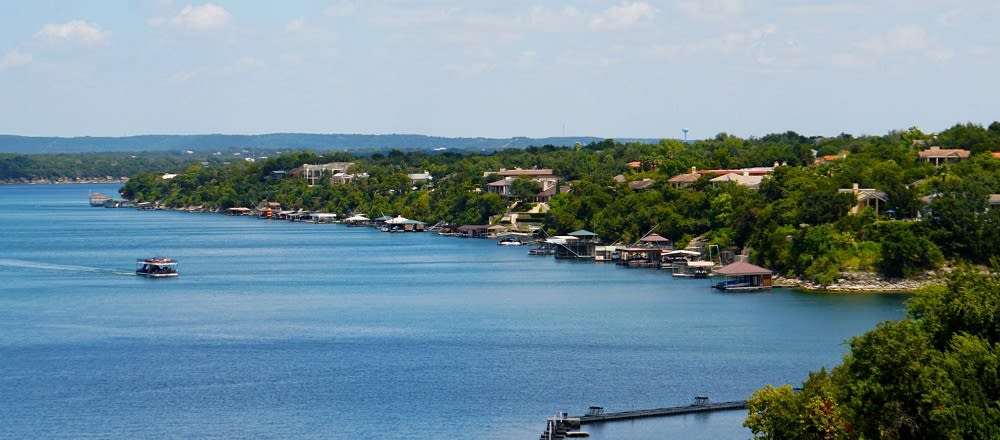 Our fourth and final city is the lakeside enclave of
Lakeway
. At just over 25 miles, Lakeway is the farthest distance from Austin on our list of communities, but many who move here do so for that exact reason — and the direct access to Lake Travis.
With approximately three miles of shoreline along the banks of Lake Travis, three marinas, and numerous other access points, Lakeway's proximity to one of Austin's top recreational lakes proves to be the ultimate luxury. Even if you don't live directly on the water or within walking distance, you're less than a 10-minute drive away. This isn't a bad trade-off for a few extra miles on your commute to Austin or other areas of Travis County.


Like neighboring Bee Cave to the southwest, Lakeway has seen its population grow considerably over the past decade. No longer a quaint little lakeside bug, the town of more than 15,000 residents is also one of the most eclectic. Drawn by the lake and the city's outstanding commitment to outdoor recreation, what once was a haven for retirees and long-term vacationers has transformed into a landing spot for young professionals and young and growing families.


With over 100 acres of city-managed park space, including three green belts, a gorgeous canyon expanse, separate skate and water parks, miles of trails, and numerous opportunities for biking, camping, fishing, hiking, golf, or golf tennis, Lakeway cultivates an active lifestyle.


For a taste of Lakeway's brand of luxury, look no further than any one of its 20 neighborhoods. Rare is the home here that list's for less than $1 million. The architecture ranges from classic Hill Country to contemporary, Tuscan, Mediterranean, and a few beauties that are impossible to classify.


Ready to explore the best of Austin real estate?
Contact the Dicker Morin Group today
to start your home buying (or selling) journey. From the hillside opulence of Westlake real estate to the exquisite homes for sale in Lakeway, allow Jenny and Lana and their combined 25 years of experience and expertise to be your guide to Austin's luxury real estate market.