There is a reason why Austin was recently named the number one best city in the world to relocate to by
CultureMap
, ahead of leading metropolitan global cities such as Tokyo, Los Angeles, and Miami. As the capital city of Texas with nearly one million inhabitants, it is renowned as a cultural and music paradise that is also home to the infamous Tex-Mex cuisine. Furthermore, with the rise of start-up and technological companies, Austin is often called the
Silicon Valley of the south
. If you are considering moving here or investing in Austin real estate, you are making a great decision. Read on to find out the top places that locals and visitors are checking out.
1800 Congress Ave., Austin, TX 78701
Whether you are interested in learning about the history of Texas or engaging in family-friendly events, then the Bullock Texas State History Museum is for you. Visit this interactive museum to see the more than 700 artifacts on display and hear the stories from past and present Texans about their engaging lives.
After touring the museum, you can visit the on-site IMAX and watch a film before grabbing a quick bite at the cafe. For families with kids, there are educational workshops and classes that you can attend. You probably won't ever get bored of visiting this museum due to the new exhibitions on display every month. Be sure to check out the website to see which new exhibitions are going live now. The Bullock Texas State History Museum is the perfect spot for a day trip for history enthusiasts or anyone who has recently bought homes for sale in downtown Austin.
214 Guadalupe St, Austin, TX 78701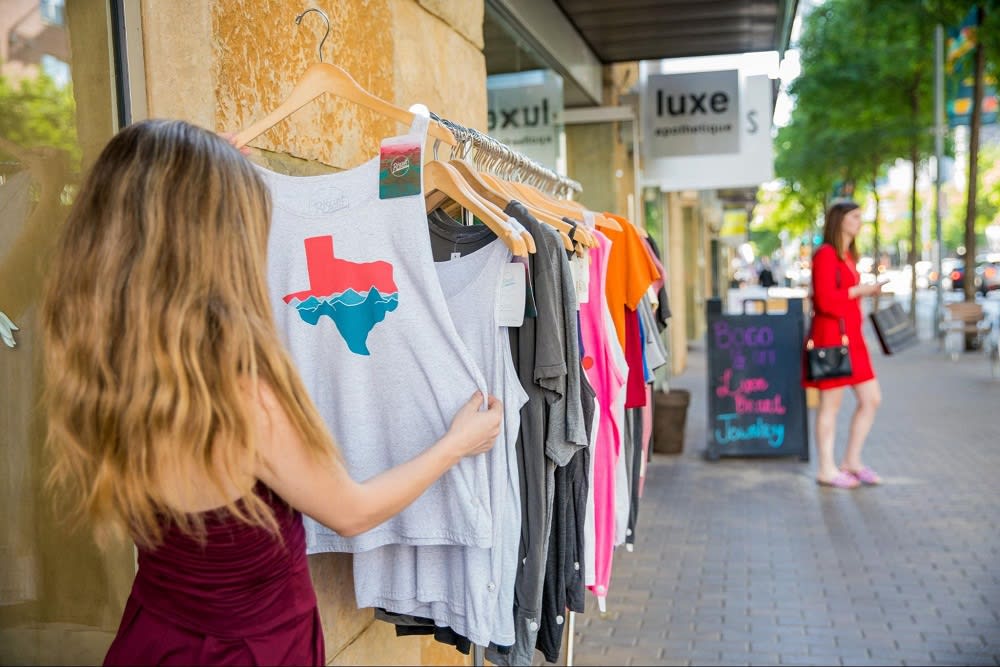 Photo courtesy of 2nd Street District
Whether you are a young professional or have a growing family, you will love the vibrant mix of shopping, dining, and cultural festivities that abound in the 2nd Street District. You can easily take a walk along the tree-lined and immaculately kept paved walkways while listening to the excited prattle of passersby as they peruse the shops.
Perhaps you might visit lavish shopping boutiques
Hemline
,
Luxe Apothetique
, and
United Apparel Liquidators
to purchase a collection of fabulous new and luxury second-hand clothes. You can then head to
Forks
, where you can lounge in style and comfort while trying mouthwatering steaks and listening to soft piano melodies.
Besides easy access to fabulous shopping and dining, you can do many more things here, such as watching live music, getting a luxurious spa treatment at award-winning
Milk + Honey
, and indulging in cocktails at
Upstairs Circus
. 2nd Street District is undoubtedly one of the most exciting neighborhoods in Downtown Austin. Consult your Austin real estate agent for more tips on some of the best sites to visit in the 2nd Street District.
11410 Century Oaks Terrace, Austin, TX 78758
In downtown Austin, you will find the premiere shopping destination called The Domain. Here, you can engage in retail therapy at 100 popular and upscale boutiques like David Yurman, Golden Goose, Gucci, Hublot, Louis Vuitton, Saint Laurent Paris, and Neiman Marcus.
After a day of shopping at these fabulous shops, you can dine in style at the elegant Fleming's Prime Steakhouse & Wine Bar, which boasts an award-winning list of decadent wines. If you are in the mood for handcrafted pasta, consider North Italia. Consider also grabbing a specialty shake from The Yard Milkshake Bar, which is likely to satisfy the desires of your children and even your inner child. When it comes to shopping, The Domain is the place to go in Austin for the huge assortment of shops and eateries it offers, all in a convenient outdoor setting.
700 Congress Ave., Austin, TX 78701
For a breath of fresh air and fantastic cultural attractions, try visiting the Contemporary Austin at the Jones Center Downtown. Immediately upon visiting the Contemporary Austin, you will be greeted by some fantastic art and numerous exhibitions throughout the vast 8,000-square-foot museum. You can walk through this modern museum and marvel at the fantastic contemporary sculptures and other artwork that grace the walls at every twist and turn.
Various family-friendly events are scheduled throughout the year, such as the Austin Museum Day 2022, when you can watch engaging performances and art production. The Contemporary Austin is a great place to visit again and again with your entire family, whether you are a culture and art enthusiast or seeking to relax in contemporary surroundings.
1610 San Antonio St, Austin, TX 78701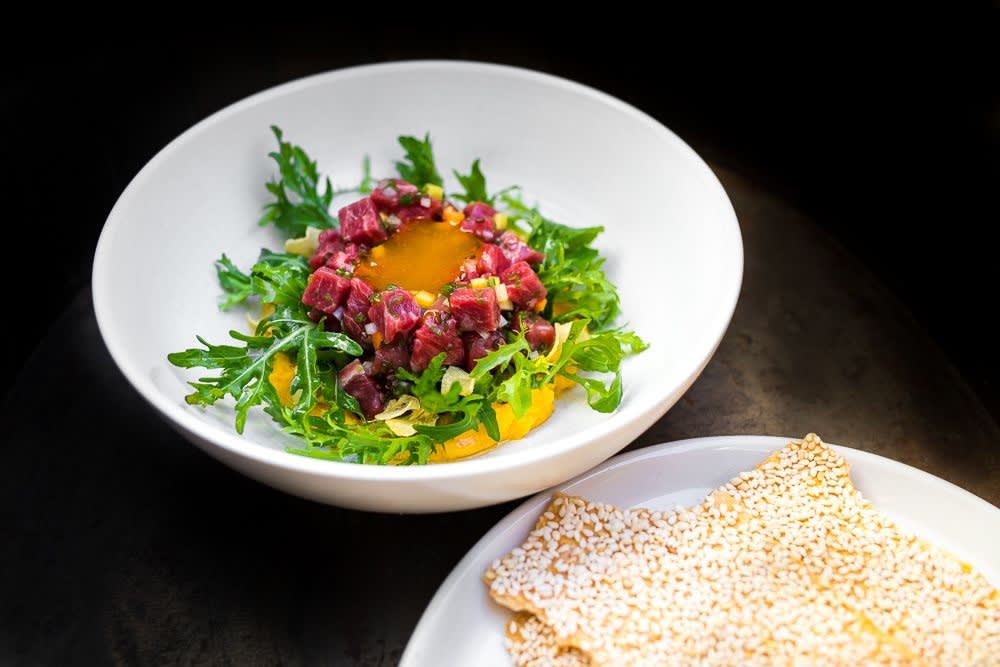 Photo courtesy of Olamaie Southern Food Restaurant
Housed in a ranch-style architectural style building is the infamous Olamaie Southern Food Restaurant in downtown Austin that was voted at least three times as
Austin's best restaurant
. Visitors can walk up the immaculately paved walkway surrounded by a well-manicured lawn and up the steps to an expansive patio. Patrons can choose to dine outside at beautiful bistro-style tables or inside, surrounded by modern decor. You can choose from a wide array of classic southern cuisine, from okra gumbo to blackened dayboat fish, and eat surrounded by portraits of influential persons from the south. Whether this is your first time trying southern cuisine or you have tried it many times, this is one restaurant you must visit in downtown Austin.
607 W 3rd St Suite 105, Austin, TX 78701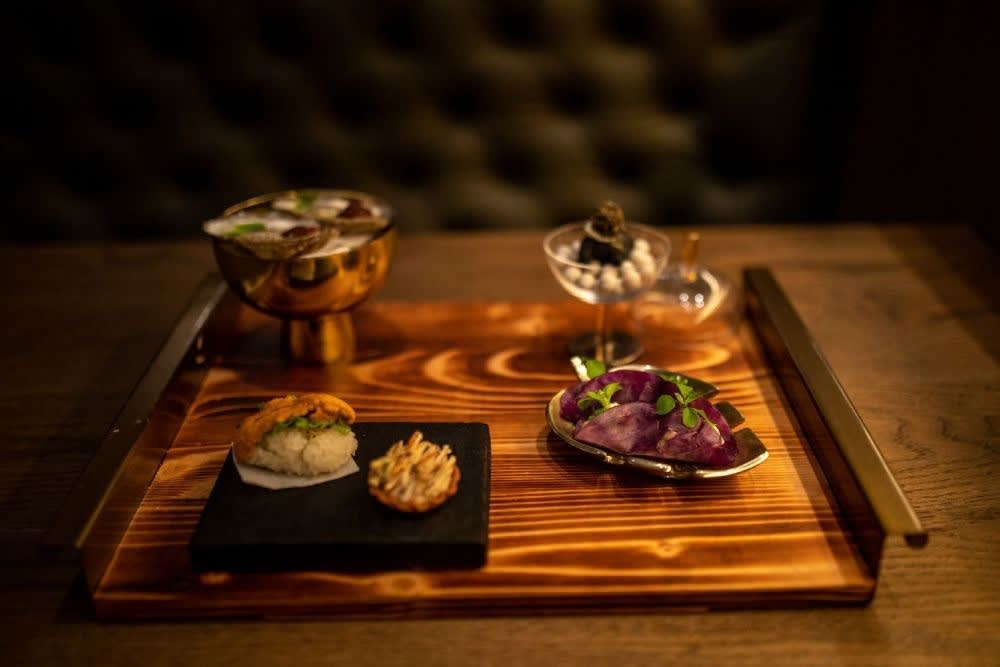 Photo courtesy of Hestia
Named after the famous goddess Hestia, this dining spot is aptly named, as the food served here is made over a live fire. Upon entering the restaurant, you will experience impeccable service, excellent cuisine, and elegant surroundings. At Hestia, you can try various dishes ranging from halibut to Berkshire pork chop and then pair them with a wine from the extensive and carefully curated list. Every meal has been carefully created over a well-perfected fire. Having been named as the only city in Texas to be one of
America's best restaurants in 2021
by Esquire magazine, Hestia is a place that you must visit. Whether dining with colleagues or having a night out with friends, Hestia is the perfect place to enjoy well-cooked cuisine.
From learning about the history of Texas to visiting lavish shopping boutiques and unique eateries, there is always something to do in Austin. Consult the exceptional Austin real estate agents Lana and Jenny from the
Dicker Morin Group
for expert guidance on the best shops and places to visit in downtown Austin. Buying a home for sale in Downtown Austin will be an extraordinary adventure!
*Header photo courtesy of Shutterstock