Austin is one of the fastest growing cities in America and arguably the most popular city in Texas, but not just because it's the state capital.
U.S. News and World Report
currently ranks it as the #13 best place to live in the United States. It is one of the best cities to start a business, invest in real estate, and find a job. Due to its rising investment in technological companies, it has been referred to as the "Silicon Valley of Texas." In fact, in 2017, Austin was named the best tech city in the world.
However, many of the people moving to Austin are not just looking for a great new job — they are looking for a great place to raise a family. Incoming Austin residents are not just employees; they are also husbands, wives, fathers, mothers, and family members. If you are looking for the perfect place to settle down, we have found the best neighborhoods to explore in Austin real estate.
Westlake and Westlake Hills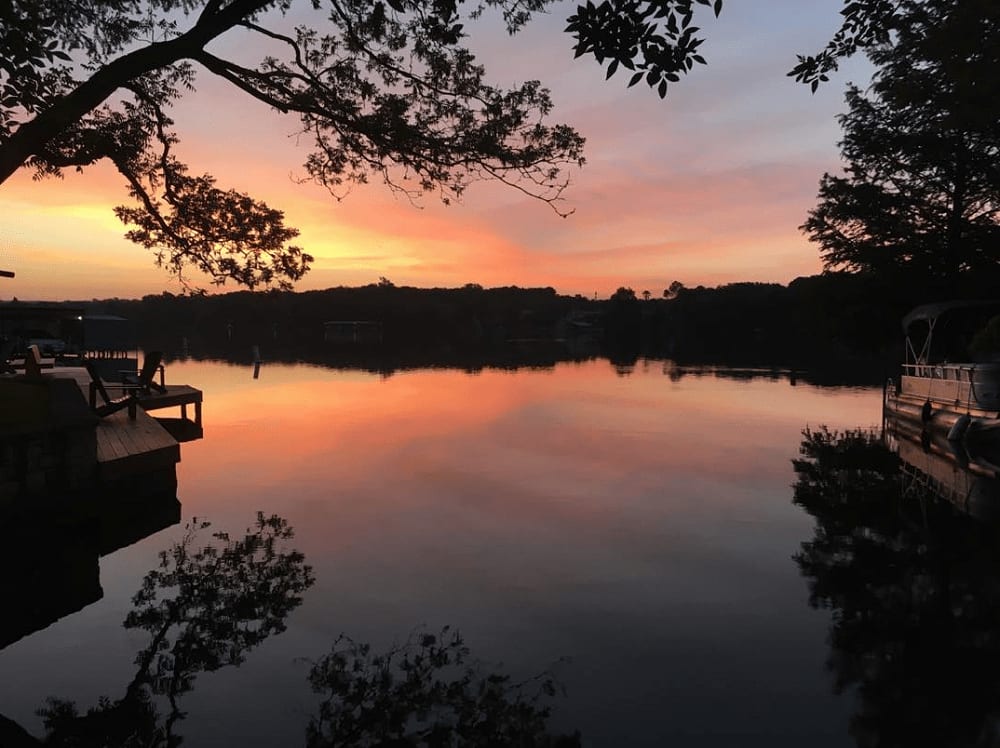 The gorgeous hillside community of Westlake and Westlake Hills is a highly sought-after locale in western Austin. Residents here enjoy beautiful homes with magnificent vistas out the window every morning. While the nightlife and entertainment of Austin are never far away, this community maintains an air of tranquility that makes it a perfect place to raise a family.
The upscale residences in this community feature spacious lots and plenty of natural green spaces for children to play in the yard. Locals enjoy spending time outside on the walking trails, in the community parks, or out in their gardens. The nearby
West Lake Beach
is a stunningly scenic marina where families can enjoy a picnic in the fantastic weather or a day of swimming and volleyball. Another wonderful spot for an outdoor adventure is the nearby
Zilker Metropolitan Park
, thanks to its various picnic sites, children's playground, multiple volleyball courts, disc golf, botanical gardens, and the
Austin Nature and Science Center
, where children can learn about animal habitats.
The community hosts a variety of fun family events as well, such as the
Westlake Wonderfest
to ring in the holiday cheer. Plus, the
Eanes Independent School District
is one of the best around, with excellent schools like Forest Trail Elementary and Westlake High School at the top of the roster.
Bee Cave/Lakeway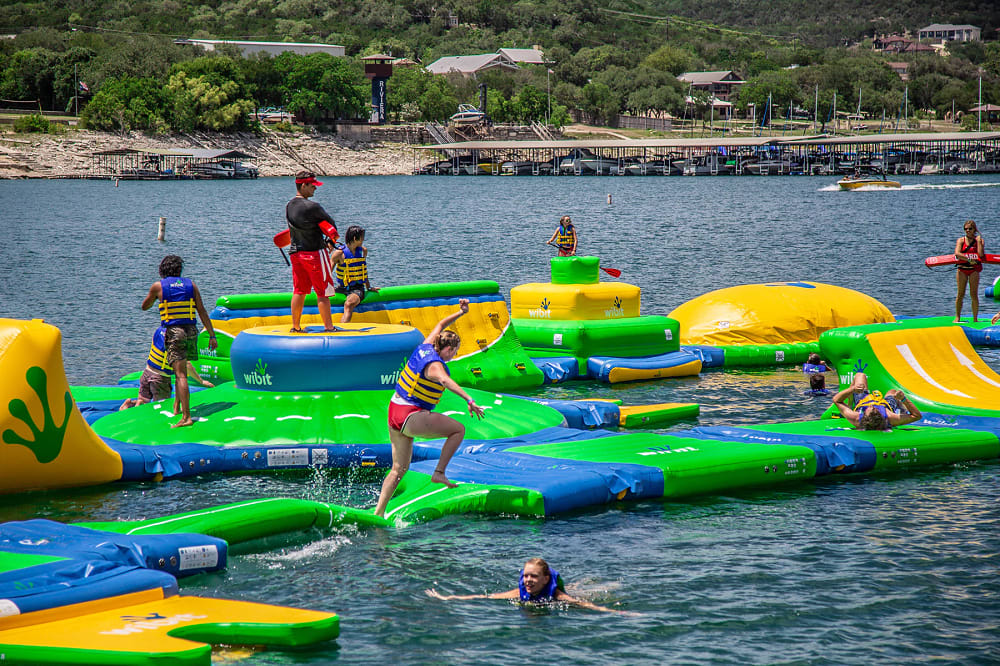 Adjacent to the Hills of Lakeway is a scenic city by the same name. Lakeway lies along the southwestern border of
Lake Travis
, making it a renowned spot for water-based, family-fun outings from fishing and swimming to boating excursions. This is a great community for the adventurous at heart, as there are numerous trails for families to explore in the area and enjoy the incredible scenery.
Lakeway City Park
offers two miles of biking or hiking trails and excellent fishing spots. Locals enjoy kayaking out on the water or swimming in designated areas. There's also a fun playground for the kids to run around in, a butterfly garden and meadow to explore, and courts for basketball and sand volleyball. Families also enjoy boating Lake Travis at
Lakeway Marina
.
Bee Cave is a charming community just south of Lakeway. With a small-town charisma and gorgeous surrounding landscape, Bee Cave offers a lifestyle of serenity and sophistication. The real estate scene here consists of modern, single-family hillside homes with all the amenities, including spacious yards.
Families searching for a fun outing can head to
Bee Cave Central Park
for 50 acres of green space, a playground, and picnic spaces. The Bee Cave Sculpture Park is another local favorite, where families can enjoy strolling through the oak trees and marveling at the sculptures and wildlife. And there's always room for your four-legged pals at Bee Cave Dog Park!
Because of the proximity to Lake Travis, there is no shortage of adventure in these fun communities.
Wake Wednesday
through Lake Dreams ATX is the perfect opportunity to get out on a boat and take lessons with a professional wake surfer. Thrill-seekers of all ages will find their place at
Lake Travis Zipline Adventures
. And, for the ultimate fun out on the lake, head over to the east side of Lake Travis for
Waterloo Adventures
to find a floating obstacle course.
In addition, Lakeway and Bee Cave belong to the
Lake Travis Independent School District
, which is highly regarded for its exceptional schools.
Tarrytown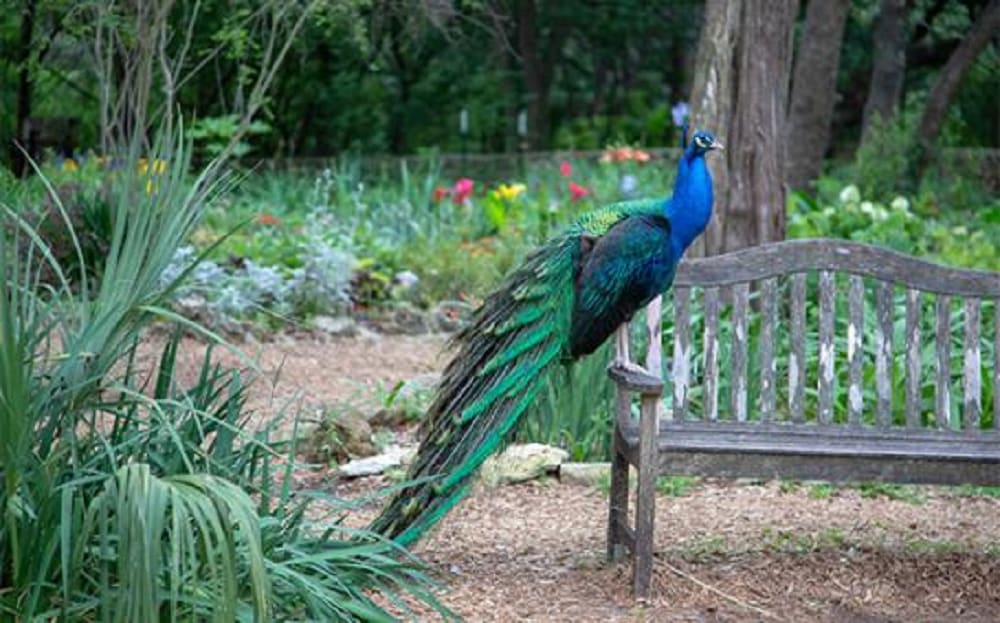 Immediately west of downtown Austin is the quiet, oak tree oasis of Tarrytown. This charming neighborhood is located along scenic Lake Austin, with gorgeous upscale properties and a close-knit community vibe, perfect for raising a family.
Tarrytown residents live a nature-centered, active lifestyle.
Mayfield Park and Nature Preserve
features 21 beautiful acres of natural scenery to explore, with a plethora of shady oak trees. Listed on the National Register of Historic Places, this incredible park includes a water lily pond, a historic cottage, scenic gardens, and plenty of natural space for wildlife (namely, peacocks!) to roam. This is a great spot for a family outing and some beautiful photographs.
Reed Neighborhood Park
is a classic park known for its baseball fields, playgrounds, nature paths, and swimming pool. Speaking of pools,
Deep Eddy Pool
is a great spot for swimming laps or playing in the water with your kids. The pool also hosts family movie nights during the summer.
Spicewood
This gorgeous Hill Country community is highly regarded for family life, as its location along the Colorado River makes it a great neighborhood for waterfront activities and exploration.
Krause Springs
is the go-to spot for the adventurous at heart, with its excellent swimming areas amidst natural caves and springs. Families come here to marvel at the incredible waterfalls, go camping, and enjoy a day in nature together.
Muleshoe Bend
is another favorite spot for its 9.8 miles of hiking, biking, and equestrian trails. It also offers a dock for a day out on the water.
If your family wants a bit more of a thrill, head down to Cypress Valley Canopy Tours for a ziplining excursion through the trees. Or, the scenic
Pace Bend Park
offers swimming, camping, hiking and biking trails, a boat ramp, and
cliff jumping
into Lake Travis!
Despite these adventurous parks, residents of Spicewood enjoy a tight-knit community and tranquility, with just a 35-mile drive into Austin. Plus, as it belongs partly to the
Lake Travis Independent School District
, families are proud to send their children to highly-rated schools.
Hyde Park
Hyde Park is near the University of Texas and is one of the oldest neighborhoods in Austin. Throughout Hyde Park, there are Victorian homes and 1950's cottages; the old architecture and design give it a nostalgic feel. However, being so close to the university brings lots of restaurants, shops, and nightlife to be enjoyed by its residents; the
urban-suburban
atmosphere here is alluring.
Hyde Park is highly valued due to the incredible Austin real estate scene. Families here are out and about, riding their bikes, walking their dogs, playing in the parks, and enjoying the scenery of this historic neighborhood.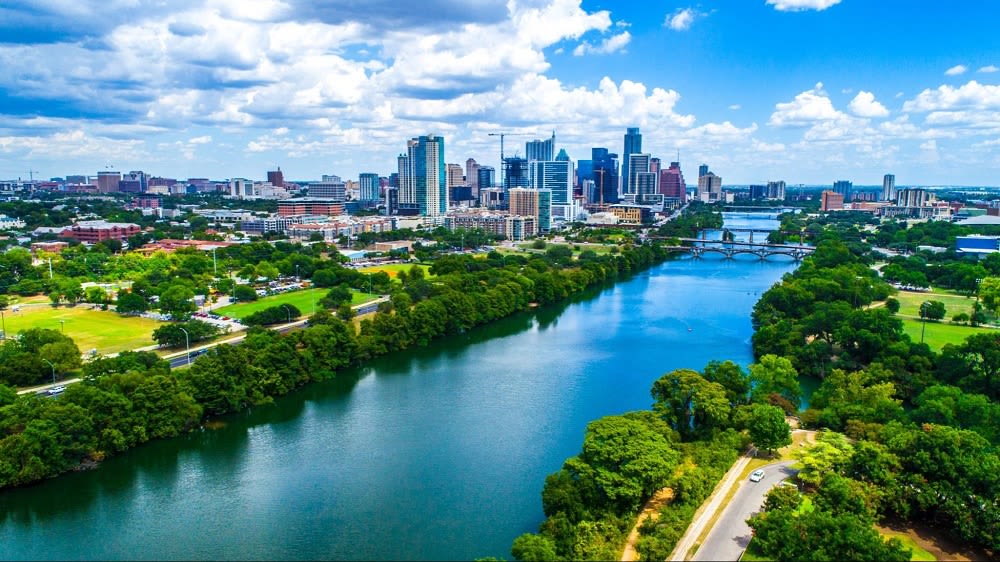 Barton Hills
Barton Hills is another of the most family-friendly neighborhoods in Austin. Although it's near all the amenities of downtown, it boasts 350 acres of Zilker Metropolitan Park. This neighborhood is close enough to downtown to be near all the excitement but private enough to feel like a quiet, small community. Like many other neighborhoods on this list, Barton Hills has many great eats, shops, and schools for families to call their own.
Ready to get started?
If you're intrigued by all that Austin has to offer for your family, now is the perfect time to look at Austin single-family homes or other gorgeous properties in the area. You can find neighborhoods filled with scenic views, stunning parks, plenty of history, and a tight-knit vibe, all within reach of big-city life.
Austin real estate is some of the most desired in the nation, and it is easy to see why when exploring these popular neighborhoods in the capital of the great state of Texas. Ready to start looking for a new home? Reach out to one of the agents at the
Dicker Morin Group
for assistance. With their expert guidance, you will have your new home in no time.